How to Prepare Your Salon Business for the winter?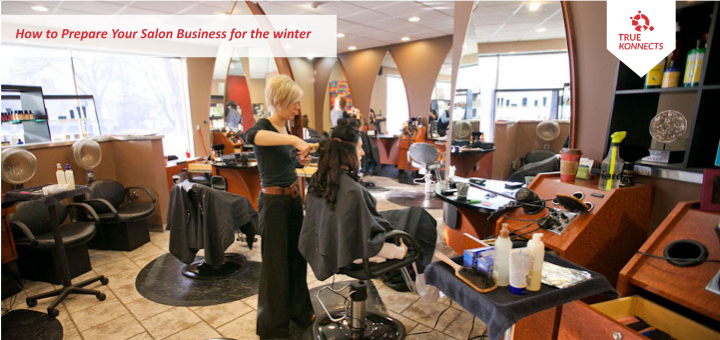 As the summer bids its goodbye and winters ease in, you might observe a swift change in the demands and preferences of clients. If you have been in the beauty business you would be familiar with the brief duration between the summer and winters when things are pretty slow and sales are down. It is the time when you need to bring a transition in your business. With the summer season fading out, you might witness a fall in your sales and appoints but they will soon be back in the winters. All you have are these few weeks to organised, upgrade your Spa management software and also to utilize your resources during these silent hours.
Preparing your checklist
Instead of waiting for the last moment to plan on what is to be done, work on your checklist beforehand. Look into your business affairs and prepare your list of things that need your attention. Now is the time to look at the things that you have been postponing, ignoring or have kept on hold. It would be smart to use your Spa booking software to get an insight of your business and prepare a valuable checklist.
Preparing for seasonal demands
Though most of the services that you offer wouldn't be season dependent, there would be some that your clients wouldn't be asking for in the coming winter season. And also, there would be some services which need to be added to your catalogue for the upcoming season. So, it is important that you make necessary arrangements for the same. A Spa  software could be of great help in analysing the previous demands and trends
Working on the marketing plan
The marketing and promotional plans that you had during summers may or may not suit the demands and trends of the market. They might fall short of making an impression and attracting the clients. This is probably the best time to do your research, and come up with something exciting. Don't forget the seasonal offers and deals to lure customers to your business.
Training your staff
Since this is the downtime for your business, your employees would be ideal to undergo skill development and training. If you have been planning to enhance their skillset and prepare them for changing market trends. You could use your booking system to get a better insight of their skills and more.
Upgrading your online resources
With so many modifications and alteration in the schemes and services, you would need to update your appointment portal and online profile as well. With the new season coming in, you might need to update your Online Appointment Software as well. Furthermore, if you would be having new marketing plans, you got to make room for their implementation as well.
Administrative operations
As the workload would be minimal during these days, you could utilize your workforce to organised the resources so that operations get more efficient. You could have inventory checks and reorganisation, cleaning obsolete data records from the POS system, freeing up the email inbox and formulating effective operating procedures.
In any business time is money, and also an organised system is an efficient system. So, while you have some time before the winter crowd floods your salon, you should consider utilizing this time to enhance the operation efficiency of your business and take care of the unattended business.
5 Best POS System for Restaurant in NJ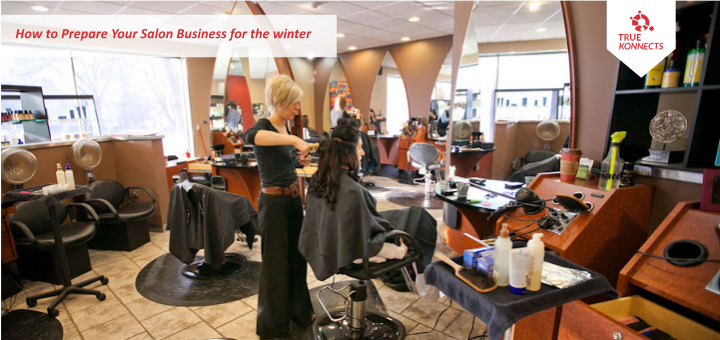 5 Best POS System for Restaurant in NJ
How to Prepare Your Salon Business for the winter?
Read how your Restaurant POS System can increase sales by 50%. It's time to upgrade the way of restaurant payments, online order, table reservation and more. For a Free Demo, call us at +1 (877) 407-9321
How to Prepare Your Salon Business for the winter .Preparing your checklist, Preparing for seasonal demands,Working on the marketing plan, Training your staff,Upgrading your online resources, Administrative operations.
Deepak
TrueKonnects
https://www.truekonnects.com/img/logo.png