7 Reasons why your restaurant needs a POS System
Point-Of-Sale
As a restaurant owner, your primary focus may be on the food and marketing your restaurant in the best possible way. Incorporating technology and paying attention to it might be a secondary option on your list of business-improving methods. To understand how well a business runs, depends on the food, the ambience, technology as well as customer service is vital. A Point-Of-Sale (POS) system is used for various reasons evolving around order taking and customer service. A POS system should be your restaurant's top priority because of the following reasons.
1. Customer Service
Customers hesitate stand in long slow-moving queues. As technology is advancing every day, speed is of utmost importance in every aspect. There is a possibility to lose existing customers by delaying orders due to bad order-taking practices. Incorporating a great POS system helps with better and faster customer service. A user-friendly, easy-to-use system gets orders taken and billed within no time, which reduces long queues and angry customers. This is also time saving as customers are satisfied for the reduction in time consuming queues. With orders flowing in more smoothly, customers are served quite efficiently, which is a win-win situation for both the restaurant as well as the customers.
2.  Sales Tracking
The advantage of good POS systems is that the number of customers, orders taken and cash management can be tracked day in and day out. This way, restaurants can figure out how many items are ordered, how many regular customers are coming in and which order is placed the most. The neglected orders which seem to have a negative feedback and an untouched order placement are the ones that have to be improved. Thus, by tracking sales, not only does your sales improve, but so does the cash flow.
3.  Customer Loyalty
Maintaining a customer database is extremely advantageous for a restaurant as it allows identification of loyal and regular customers, who can be given benefits and better services. Customer satisfaction is number one priority of any restaurant business, as sad customers leads to a bad business strategy. The process of loyalty points can be introduced with the help of POS systems, where customers are rewarded on a timely basis on the number of visits they make to a restaurant. Marketing strategies differ with every restaurant and POS systems can help grow your business.
4.  No Paperwork
Minimizing the use of paper through automatic calculations and transactions is the ultimate goal of POS systems. The number of errors increase when staffs are allowed to manually take orders and calculate revenue. This even leads to reduction in efficiency. POS systems calculates financial data with a lot more accuracy in a much cheaper and reliable manner.
5.  Inventory Tally
Keeping tabs on how many orders go in and out of your inventory and how much stock is left is essential for a good restaurant business. When a customer places an order and waits, only to be disappointed with a 'Sorry, order not available' after a long time, the customer is regarded as a never-returning one. Every small step is important as a customer lost is a business lost as a whole. In order to avoid such mishaps, POS systems have an alert system when a product or order is unavailable in your inventory. This way, prior information about orders is an effective way for business and restaurant problems. The expired stock as well as an overstocked inventory is also notified from time to time.
6.  Employee Management
Employee theft is something that cannot be neglected. Nearly half of all restaurants face theft as an employee's disciplinary action may lead to huge losses for the business. Supervision of cash flows and secure methods of money transactions may help keep your profit intact. Restaurants hire and fire different employees based on their needs and managing a good POS system for employee management is the best solution to keep away from forging receipts, wrong charges and misplaced orders.
7.  Payroll Control
Employee payroll is one of the most important part of your profit and loss business in a restaurant. A POS system keeps tab on how many employees work in your restaurant and how they can be managed. Features include a built-in clock system that alerts timely payment and effective payroll generation. A POS system that suits your restaurant needs is one that cannot be overlooked.
An organization, be it small or large, needs a structured way of management. This applies to a restaurant too. Restaurant management needs advanced technology as much as it needs quality employees and quality food. A POS system is something that every restaurant needs, regardless of the number of employees and customers coming in.
Author Info:
Swetha Kishore is a Content Manager at WeSuggestSoftware, a leading business platform that focuses on Business software reviews and comparison, targeting customers who are on the lookout for software distribution and marketing.
5 Best POS System for Restaurant in NJ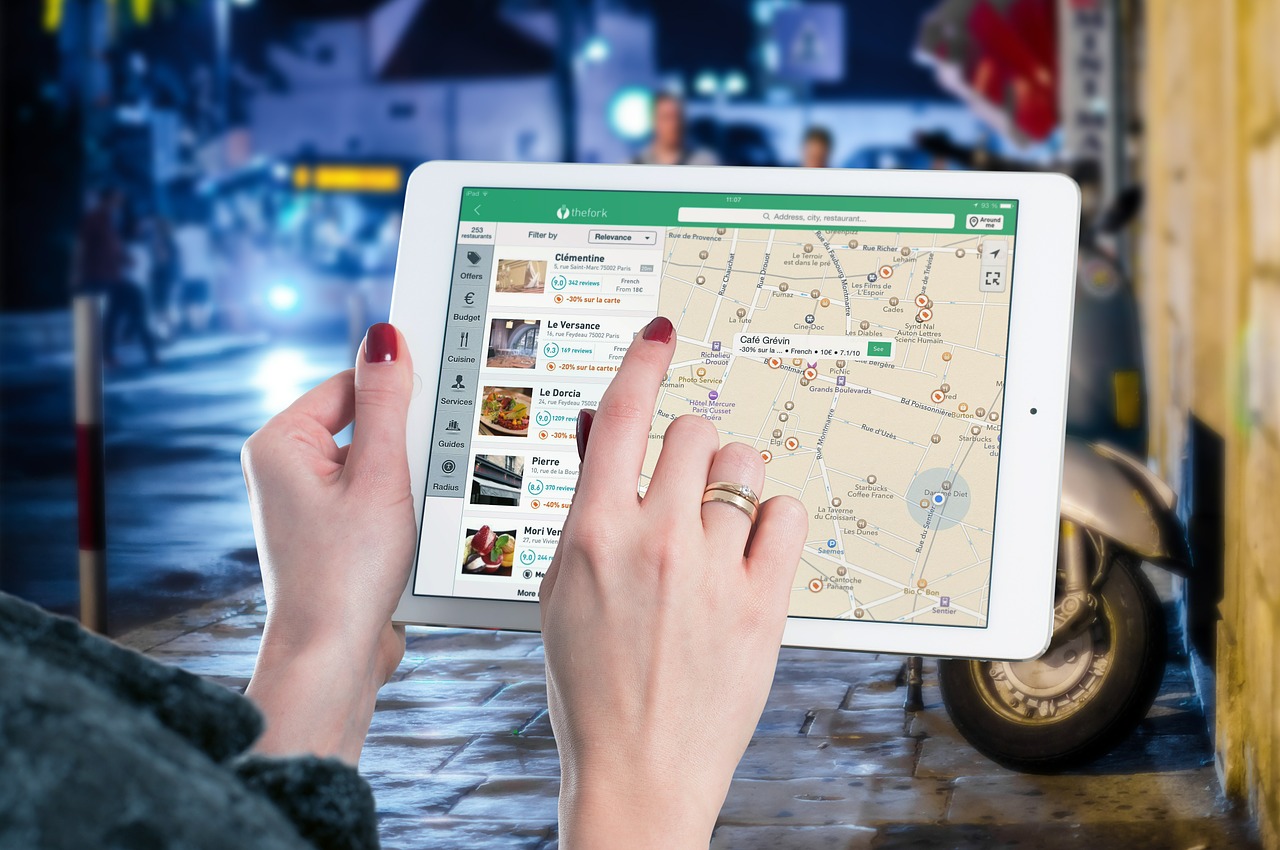 5 Best POS System for Restaurant in NJ
7 Reasons why your restaurant needs a POS System
Read how your Restaurant POS System can increase sales by 50%. It's time to upgrade the way of restaurant payments, online order, table reservation and more. For a Free Demo, call us at +1 (877) 407-9321
7 Reasons why your restaurant needs a POS System.Customer Service, Customer Loyalty, No Paperwork, Inventory Tally, Employee Management, Payroll Control.
Deepak
TrueKonnects
https://www.truekonnects.com/img/logo.png