How POS Software Is Boon for the Business Billing
The point of Sale is one of those elements that interact with your customers, that's where the actual transaction takes place. Thus, it is important to pay a special attention to making the customer experience exceptional and valuable. For a customer-centric business like a salon, customer satisfaction is paramount. So, if you wish to make things convenient, reliable and easy – switch to Spa management software and let your business grow. Here's what makes a POS a blessing for your Salon business.
Make an impression
Your first impression can have a considerable influence on your business sales, thus to obtain a good customer conversion rate you need to leave a lasting imprint. Scheduling an appointment is the initiation of your contact with your potential client. In this digital era, a customer would expect you to have an online presence, a platform where they can reserve a slot and receive instant confirmation. With a reliable Spa Appointment Software, you can fulfil these expectations.
Payments made easy
One of the major advantages that come with advanced POS software for salons is the ease in processing payments. You can easily integrate gift cards, online payments or EMVs. Apart from that, you could make things exciting for the customers by offering credit accounts or reward points, managing them without a POS wouldn't be an easy task.
Customer relationship management
For service businesses like spas, the customer bears an elementary role in its progress. A CRM enables you to provide excelling customer service by providing you will all the relevant information about the interactions made between the client and the business, the services used, preferences and more.
Strong marketing plan implementation
With powerful Salon management software at your disposal, you can get access to every relevant aspect of your business – from market trends to customer preferences and in turn, helps in executing a marketing plan effectively. Most POS software has digital marketing functionalities integrated into them, thus making it easier for you to broadcast your schemes through useful channels to the target audience. These would include social media marketing, email marketing and more.
Employee management is essential
Every business relies on its employees and their performance. Just like customers are rewarded for their loyalty, your employees deserve to be encouraged and rewarded for their service. With a Spa Scheduling Software, you can monitor the working hours, performance, customer retention and other details of your employees. Alongside, this also helps you chart the schedule so that one's absence doesn't affect your business. This brings transparency and encourages them to work better.
Inventory management
Inventory management is one of the most tedious tasks for a business – but if not done efficiently, it can affect the business considerably. A solution to this is letting your POS software for spa take care of this. Just feed in your requirements and it will take care of the rest for you.
Sales assessment
From time to time it is important that you analyze the growth of your business. A POS can be used to generate instant reports that would provide you details of every aspect of your business – sales, sectional growth, increase in the number of customers, the success rate of your promotions and a lot more. With so much information at your disposal, you can formulate necessary amends and have better control on your salon.
Running a business isn't as easy as it seems, there are too many elements in play and you need to keep track of everything to keep things under control. Using a digital assistant that helps manage it all wouldn't be such a bad idea. Invest into a reliable POS software and let the fun begin.
5 Best POS System for Restaurant in NJ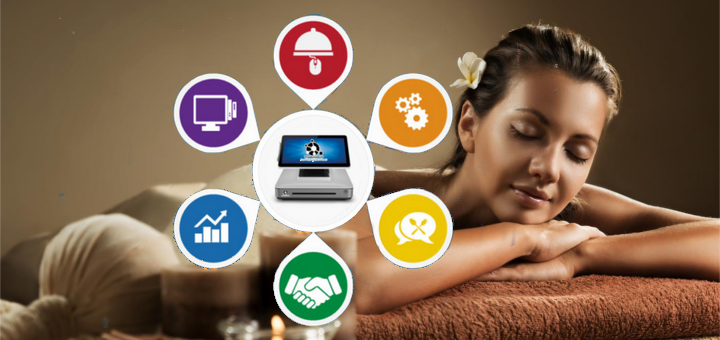 5 Best POS System for Restaurant in NJ
How POS Software Is Boon for the Business Billing
Read how your Restaurant POS System can increase sales by 50%. It's time to upgrade the way of restaurant payments, online order, table reservation and more. For a Free Demo, call us at +1 (877) 407-9321
How POS Software Is Boon for the Business Billing.Make an impression,Payments made easy,Customer relationship management, Strong marketing plan implementation,Employee management is essential, Inventory management, Sales assessment.
Deepak
TrueKonnects
https://www.truekonnects.com/img/logo.png