Tips to Make your Spa Business Successful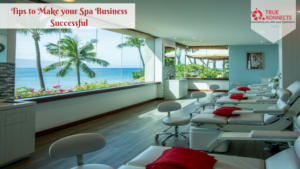 There is a significant difference in running a spa business and growing a spa business. While many businesses manage to survive the stiff competition, there are only a few in every market that manage to make a name for them. The beauty industry is a highly competitive market, and thus it requires business owners to constantly work on improving their business. Your Spa management software is a significant contributor to your business's success. Here are some useful tips to make the best of your entrepreneurial skills.
Bringing new services
Every service and product has got a life cycle, and if you don't concentrate on getting innovative, your services might go obsolete over a period of time. You can attract new clients and earn more by getting innovating and revising your offers once in a while. Innovation can be in terms of a new product range, some new service or seasonal packages. Before investing your resources into an idea, conduct a thorough market research. Make this easy with your spa software.
Referral programs
Word of mouth is the strongest marketing strategy at your disposal. Use your existing clients as marketing channels and promote your business. People are most likely to be driven to a salon when recommended by a user. To encourage your customers to promote your business, you should reward them for this favor. By introducing reward points or discounts for referrals, you can encourage them to promote your brand. Managing referrals programs are easier when conducted using a spa booking software.
Understanding your customers
The beauty business is a customer-centric business, and this makes it extremely important for business owners to keep up with the expectations of the customers. Always rely and act on customer feedback, as it would help you to understand their requirements and improve your ways of business. Be it in terms of your services, pricing, staff or anything for that matter, always take these suggestions into account when planning your business operations.
Your staff is your asset
Your employees are the most important element of your business, as at the end of the day it is their service that would affect the experience of the customer. Thus, it would be wise to invest in your staff. As a business owner, you must invest into skill development and benefits of the employees. Recognition is a powerful motivator. Therefore, you must reward your employees for their achievements and provide them with occasional benefits for their service.
Feasible and attractive offers
When it comes to expanding your business, you need to get the audience to take interest in your business. For this, you would require to come up with some attractive offers and create awareness among in market. Make use of Spa management software and manage such deals. Some of these software even let you track market trends and popular happening in the industry. Plan the offers strategically, so that you can surpass the competition and stand out among others.
If you aim at being the best spa on the market, you need to work on transforming your sessions into an experience rather than just a service. It is not the service, rather the experience of the service that attracts the customers towards a business. And in order to run a successful spa business, you need to weed out the factors that pull you down. Be it improper operations, updated booking system, broken equipment or obsolete services; if you wish to be the best – you need to use the best.
5 Best POS System for Restaurant in NJ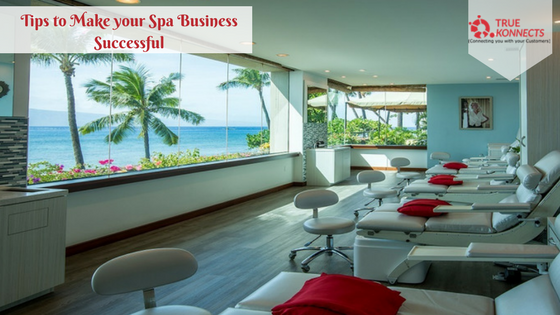 5 Best POS System for Restaurant in NJ
Tips to Make your Spa Business Successful
Read how your Restaurant POS System can increase sales by 50%. It's time to upgrade the way of restaurant payments, online order, table reservation and more. For a Free Demo, call us at +1 (877) 407-9321
Tips to Make your Spa Business Successful. Bringing new services,Referral programs,Understanding your customers,Your staff is your asset,Feasible and attractive offers.
Deepak
TrueKonnects
https://www.truekonnects.com/img/logo.png