Smart Restaurant POS software Can Increase Business Revenue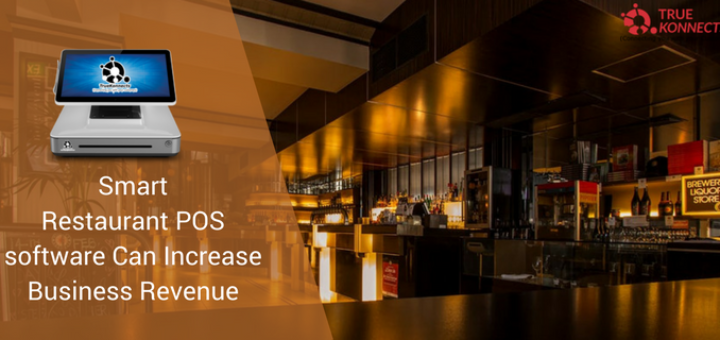 For any business there isn't only one factor that can be credited for its growth, rather there are numerous elements, both internal and external, at play that contribute to its success. It true that for a restaurant, its food occupies the topmost rung of the ladder however in the present market scenario technology, customer experience and deals and marketing has become equally important. This is where  POS software  make the life of a restaurant manager simple. Often people ask how a Point of Sale System for small business could aid their business and here are some of the many things it can do to help your business grow.
Taking ordering the food online
In the present era, online orders are a hot trend. Contrary to the previous decade, people are looking forward to convenience and online ordering save them from traveling and provide them with the comfort to stay at home. A smart POS system enabled with this functionally would help you capture these bookings, track them and also profile them for future references – all of this can be done automatically.
Integrating Mobile Apps and NFC
In recent years, Wi-Fi-Direct and NFC devices have started to make their place in numerous applications. The days when you would have to swipe your cards and go through all the mess are fading away. One touch pay, magnetic secure transmissions aided with electronic money is the future. So, a POS that is equipped with such functionalities could truly make a difference to the customer experience.
Smart Analytics
Data is a powerful tool which if used properly can provide valuable insights into trends. With your business catering to a large number of clients and their desires, identifying their trends can help your business grow in the correct aspects. Modern POS systems are loaded with strong analytics tools which monitor data, subject it to AI and Big Data algorithms and provide you with valuable reports.
Inventory management
For a restaurant business, the inventory forms a crucial part of their operations. Hence, there is no margin for error in this sector of the business. While managing inventory manually can be a tedious task, smart POS systems could simplify it and provide you real time data. Complex algorithms can even track their usage, give replenishment alerts and even place orders for supplies. Thus automating one of the tiresome jobs of all.
Marketing strategy
An important part of running any business is to keep the customer's interested and loyal to the brand. Thus, it is essential to grow your clientele while retaining the existing ones. There are a number of means to do so – loyalty programmes, rewards, special deals etc. However, managing them is a hell of a job. With smart restaurant POS software at your disposal, you would be able to manage individual profile for every client, monitor their interaction with the company and formulate the right strategies. Also, you could send emails and greetings for their special occasions – making them feel valuable.
Data mobility and security
Cloud is a trendy technology and has spread its roots in various verticals. For a growing business, a company would need security and freedom to access their systems anywhere. With the cloud, you can expand seamlessly while ensuring that your information is safe and available anytime anywhere.
A POS software forms an integral part of your business operations and requires a significant investment. With rapid advancements in technology and customer expectations, it is essential to choose an advanced and robust system for your restaurant. Something that meets your requirements and keeps you at par with the market.
5 Best POS System for Restaurant in NJ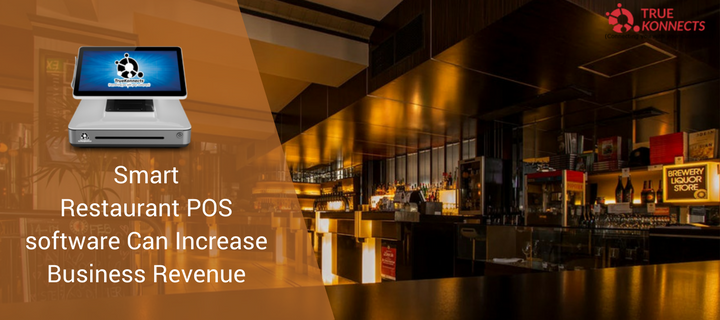 5 Best POS System for Restaurant in NJ
Smart Restaurant POS software Can Increase Business Revenue
Read how your Restaurant POS System can increase sales by 50%. It's time to upgrade the way of restaurant payments, online order, table reservation and more. For a Free Demo, call us at +1 (877) 407-9321
At TrueKonnects, we offer result-oriented POS Software for Restaurants. You are just two steps away to enhance your business to the next level. Wireless Point of Sale system can increase your business revenue & customers. Here are some tips & secrets for making happy customers.
TrueKonnects
https://www.truekonnects.com/img/logo.png