How to Decorate Your Spa Waiting Room for A Pleasing Experience?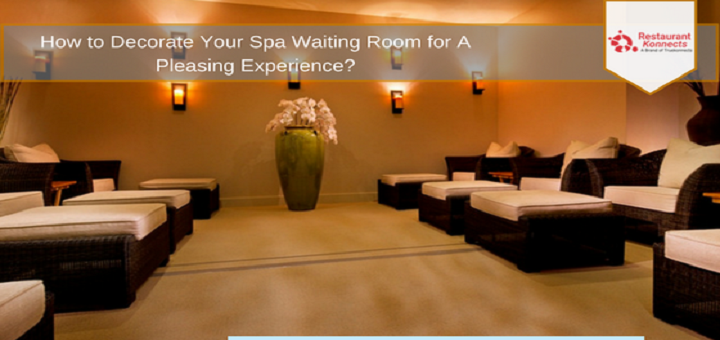 Salons are wonderful to escape the commotion of the city and your busy lives even if it is for a short while. Though these businesses are primarily focused on beauty and body care, most people like going to a spa for relaxation and peace of mind. Your clients would be expecting the ambiance to be calm and relaxing, this includes the interiors, the music, and the services. The usual features of a peaceful setup include light tone interiors, spacious surroundings, and calm construct. You should follow your Salon management software closely for customer feedbacks on interiors, ambiance and their preferences.  Here are some interior design tips for your salon.
Choose the colors wisely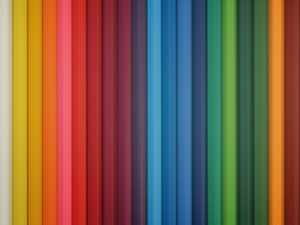 Every color can be liked to a specific emotion and energy. The tone of your walls and interiors can have a considerable influence on the ambiance of your store. For a peaceful place like spa, clients would be expecting something that symbolizes calmness and peace. Light shades and earth-toned interiors would help create a humble aura. Avoid using strong or dark color, as they may disrupt the looks and mood.
Perfect lighting is crucial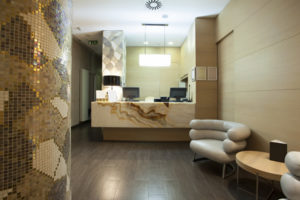 The waiting room is probably the first thing a customer would see when entering your salon. Thus, it is important that you pay special attention to the lighting of the section. Too much shimmer or bright lighting might be displeasing. Aim for natural illumination, but if that's not possible, use sconce lighting – it isn't glaring bright and encourages relaxation.
Adding a natural touch
Plants can leave a calming influence on people. Also, they add a beautiful touch to the setting. Setting up small plants and flowers around the waiting room would not only make it look pretty but also keep it fresh and fragrant. If you can afford to spare some space and budget to add an artificial waterfall or a water enclosure within the premises, this would complete a natural setting and also beautiful the area.
Music is a powerful element of life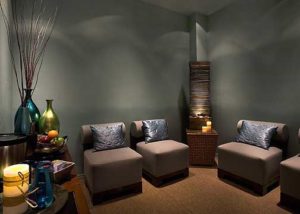 It is essential that you maintain a peaceful decorum of the salon at all times. In your waiting lounge, you could play soft music tracks or have magazines and books for your clients to read. Music is one of the most powerful elements of a place's ambiance, thus if you wish to create a zen atmosphere, choose your playlist wisely. You could use your Spa management software to gather information about your client's interests.
Keep things spacious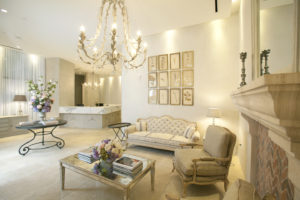 People come to spas so that they can relax and feel free. Crammed up interiors or having an arrangement that makes things look closely packed can displease your customers. However, with use of glass doors and separators, you can make the area look bigger.
Similarly, have small decorative pieces instead of big ones. Also, consider using wall-mounted furniture, it makes the area look spacious and less dense.
For businesses like Salons and spas, looks and ambiance play a crucial role in its success. Apart from your services, clients usually share their experience and talk about various elements of the spa. So make use of your POS software for spa to know about these reviews and make necessary amends and create a humble abode for the clients.
5 Best POS System for Restaurant in NJ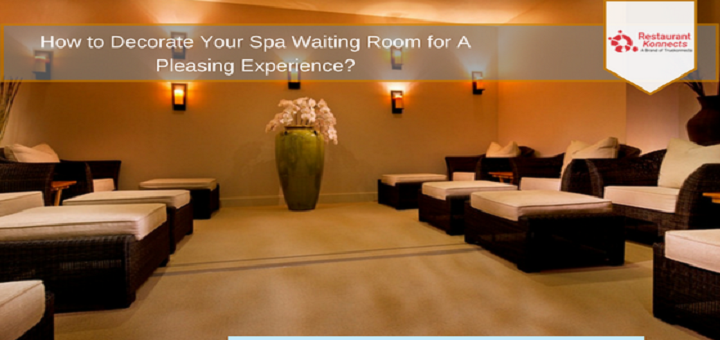 5 Best POS System for Restaurant in NJ
How to Decorate Your Spa Waiting Room for A Pleasing Experience?
Read how your Restaurant POS System can increase sales by 50%. It's time to upgrade the way of restaurant payments, online order, table reservation and more. For a Free Demo, call us at +1 (877) 407-9321
How to Decorate Your Spa Waiting Room for A Pleasing Experience?, Choose the colors wisely, Perfect lighting is crucial, Adding a natural touch, Music is a powerful element of life, Keep things spacious.
Deepak
TrueKonnects
https://www.truekonnects.com/img/logo.png