Instagram Marketing Tips For Spas And Salons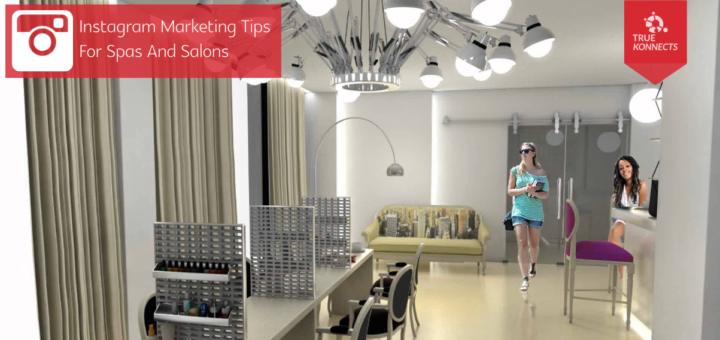 Instagram has grown exponentially in the last few years. Having millions of users, this social media platform has become an enormous domain for brands to market themselves. It is an amazing platform that allows the customers to connect with the brands directly and visa-versa. For beauty business like salon and spas, there can be no better media channel to showcase their work, their services and attract clients. Businesses can even link their booking system on this platform for greater benefits. Here are some smart tips to maximize your Instagram benefits.
Showcasing your best works
Instagram is a wonderful platform to share images, video or small clips. Beauty businesses like Salons and spas, where an image can express hundreds of ideas and emotions, this seems like the perfect place to showcase your work and tell the clients what they are missing. You could share small clips from your sessions – how to offer the services and user experience. You could also put up before and after images to show the transformations. Your Instagram profile would serve as your digital portfolio and would be accessible to a large audience.
Analysing your performance
For business profiles, Instagram offers an analysis tool – Insights which enables you to track engagements, impressions, user activities etc. on your profile. Such detailed analytical data can be of great use to your marketing team – allowing them to optimize their process and plan the strategies accordingly. You can also track how your followers interact with your content and thus offer a clear picture of how various posts and stories perform on the market. Such inputs can be valuable for your spa software.
Using the right Hashtags
Similar to Keywords that are used for SEO, Hashtags on Instagram is the powerful element of a post to reach to the target audience. One must be very careful when adding hashtags to their posts, as Hashtag overloading can reduce its relevance and not adding the right hashtags would make you lose the targeted attention. Identify the Hashtags that relate to your business and the ones your audience uses for this category. Use advanced tools to track trending hashes and which ones do similar businesses use. Utilise your spa management software to get greater benefits.
Links to your portal
On Instagram, you can add links to your business landing page and suggest visitors to visit the links to explore your business, memberships and great offers. Also, use stories to showcase special offers and more. Instagram stories are a wonderful way to showcase highlights of your spa, and you can add links or redirects to your pages in those stories. This would attract a large crowd to your store and also increases traffic on your profile.
Paid and cross promotions
Similar to the usual advertising methods, you can find many businesses on Instagram offering paid promotions for other business, but the cost is significantly lower than the conventional advertising companies. In case you have good connections with other Instagram businesses, you can engage in cross promotions. Furthermore, don't forget to share your Instagram posts on other social media channels to increase per post reach.
For spa and salon businesses, there can be no better advertising platform than Instagram. You can do everything – from promotions and advertising to linking your spa booking software all under one umbrella. With the right content, suitable hashtags and a little effort Instagram can boost your business sales exponentially.
5 Best POS System for Restaurant in NJ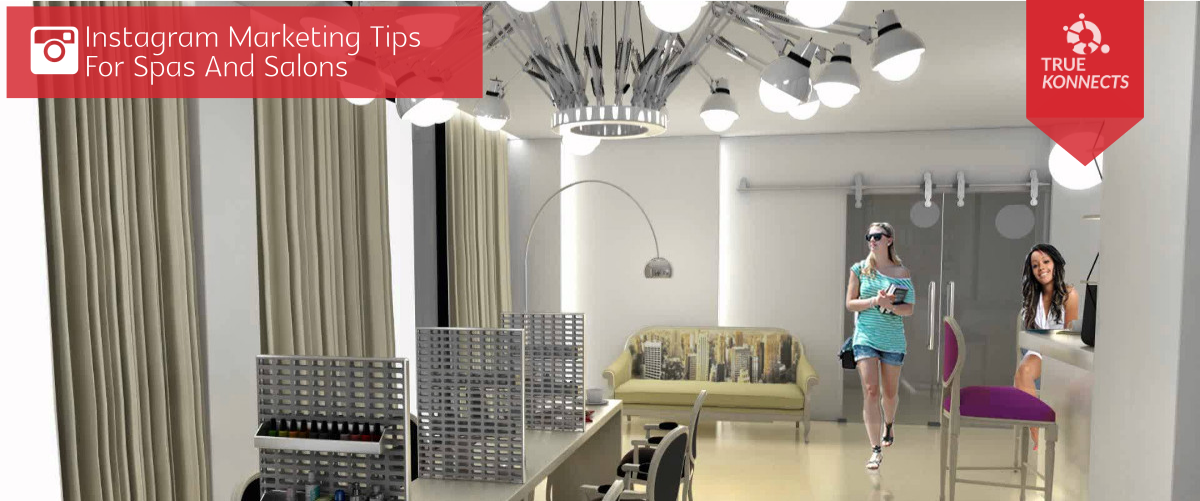 5 Best POS System for Restaurant in NJ
Instagram Marketing Tips For Spas And Salons
Read how your Restaurant POS System can increase sales by 50%. It's time to upgrade the way of restaurant payments, online order, table reservation and more. For a Free Demo, call us at +1 (877) 407-9321
Instagram Marketing Tips For Spas And Salons.Showcasing your best works,Analysing your performance,Using the right Hashtags,Links to your portal,Paid and cross promotions.
Deepak
TrueKonnects
https://www.truekonnects.com/img/logo.png