How to Market Your Spa Business Smartly?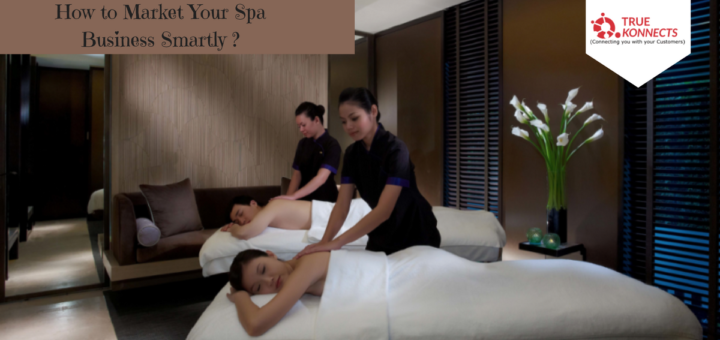 Spa businesses can be challenging to manage. For a business owner, there are numerous responsibilities like advertising, inventory, marketing, infrastructure etc. that require constant attention. Of the endless tasks embodied to the manager, marketing is the toughest jobs. In a highly competitive market, attracting new clients is not easy at all. Cut neck pricing, competitive offers, and similar services make things even more wearisome. Great marketing starts with a perfect spa management software. Check out these marketing tips that can boost your spa business.
Being available to the audience
The first step of building up a brand is to reach out and connect with the audience. Now, your signboards, newspaper adverts, and pamphlets have a limited reach and are expensive. However, digital channels can offer an economic alternative with more reach. Having a website, or profile on the social media would create brand awareness among people. Secondly, if you have an online booking system incorporated into the portal, you can enable interested clients to book their reservations – thus increasing your availability from working hours to 24×7.
Active social profile
You should consider having a business profile on renowned social media. Secondly, it must be active, meaning you must share blogs, promotions, schemes, events etc. on the profile. Try to keep up with the trend and share anything that is related to your business. People connected with your business would stay in touch. Furthermore, regular activity on the profile would constantly remind users of your existence. Social media marketing is among the hottest marketing trends in the present scenario.
Post pictures
Sometimes words aren't enough to spread the message. Don't forget to showcase a glimpse of the inside action. Post pictures of your best work and show it to the clients why you must be their first choice. Let the pictures say for themselves and attract the clients. Sometimes, a picture can speak a lot more than words can express. Make sure that your posts are attractive enough to make the views crave for your spa.
Formulate great offers
One of the best ways to lure customers to your spa would be to give them the best deals they can ask for. Your spa booking software can be of great help in identifying what your customers are looking for. Seasonal deals, special discounts, package deals etc. are some fantastic ways you could consider your action plan.
Partnerships can bring great benefits
A smart way to market your business is to your relationship with fellow businesses as an advertising channel. You could form a business alliance with other businesses in the locality like fitness centers, personality development companies etc. and curate some exciting package deals. This would benefit both businesses and increases your client base substantially.
Be a known face
Ever wonder why companies sponsor or organize events? Well, it is to get noticed and remind people of its existence. If your budget permits, you could organize small events, or just set up some trials for people to notice your business. Also, don't resort from showcasing your services and products at local events. Give out samples and gift cards to promote your brand.
Marketing for small and mid-size businesses has always been seen as a huge challenge, mainly due to budget limitations and extensive competition. However, if done right and smart, you can market your spa quite easily. Use the features of your spa software as extensively as possible. Use it for market research, better business management and formulate smart promotional strategies.