Make Online Booking Easier With These Amazing Salon Based Platforms
In the B2C sector (Service industry), the Salon and Spa are among the few businesses that are highly consumer-centric and their survival is highly dependent on customer satisfaction and experience. To serve their clients better and provide them with high-class service is the aim of these businesses. The trend of online booking and customer management is at its peak; so why a salon should be left behind. Here is a list of some amazing POS software salons and spas. Check these out and get the best for your business.
TrueKonnects­­­- truekonnects.com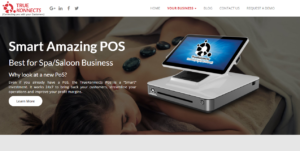 TrueKonnects offers technologically advanced and smart POS software for spas and saloons. By using Artificial intelligence, they have made POS system more than just point of sale. This cloud based systems also help in creating company's new websites and integrating social medias. The other features include online booking, waiting list management, table reservation, customer relationship management, loyalty programs, deals & coupons, and gift cards.
MindBody – Mindbodyonline.com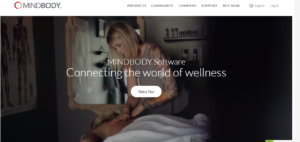 A complete business package deal for spas and salons come with one of the best POS software for spa. This is not just a POS, but a reliable Customer management, online booking and scheduling portal to serve all of your needs. It allows you to stay in touch with your clients and help you convert those leads into potential sales. Make your business stand out and work with the best.
Booker – Booker.com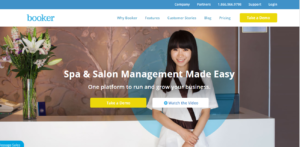 Being one of its kind, Booker is a one-stop solution to all your business needs. A perfect companion for salon owners who believe in being mobile. The platform comes with a mobile app which helps you keep track of all your appointments and customer needs. Your clients could use the same to make those appointments or to get in touch. This salon management software has simplified the way you do business.
Salon Iris – SalonIris.com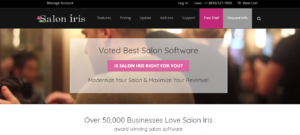 Salon Iris is one of the advanced software options available for the salon businesses. Online booking, POS and customer relationship management are mere elements of what they have to offer. The system comes with a custom reporting feature which enables you to keep track of your sales, customer trends and more. The company offers a variety of subscriptions with many exciting features.
GenBook – GenBook.com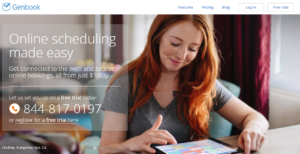 GenBook presents a unique outlook of the business. This platform Spa management software enables business owners to register and list themselves on the directory, while the users can use it to find a beautician and book an appointment. It is a lovely marketing platform, as businesses can promote themselves on the portal and reach to all those people out there.
Schedulicity – Essentials.schedulicity.com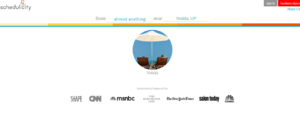 This is probably the most renowned online booking platforms on the internet. Also, this is probably the most affordable option too. Salon owners could get themselves registered and listed on the portal while being promoted to all those unknown potential leads all around them. It is a reliable, trusted and widely used business tool with great returns.
SalonMonster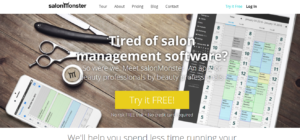 Looking for something that's are pretty and lovely as your clients? Well, SalonMonster is a mobile that has been beautifully crafted for salon businesses. This gorgeous application has made things friendly for all. With endless features including Email and text reminders, bulk emailing, double booking and more, it is the best of what you need for your Spa Appointment Software
Rosy – Rosysalonsoftware.com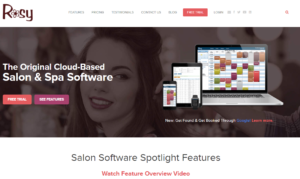 The perfect solution for all your needs is listed down here. Rosy comes with everything – from online scheduling and POS to inventory management and product tracking. It does way much more than just a booking portal. You can track your supplies, follow your clients and use the marketing features for greater returns.
There is nothing more to worry about when you have these super awesome platforms driving the clients to your doorsteps. Forget about the traditional Spa Scheduling Software and move on to these killer tools to get the best for your business.
5 Best POS System for Restaurant in NJ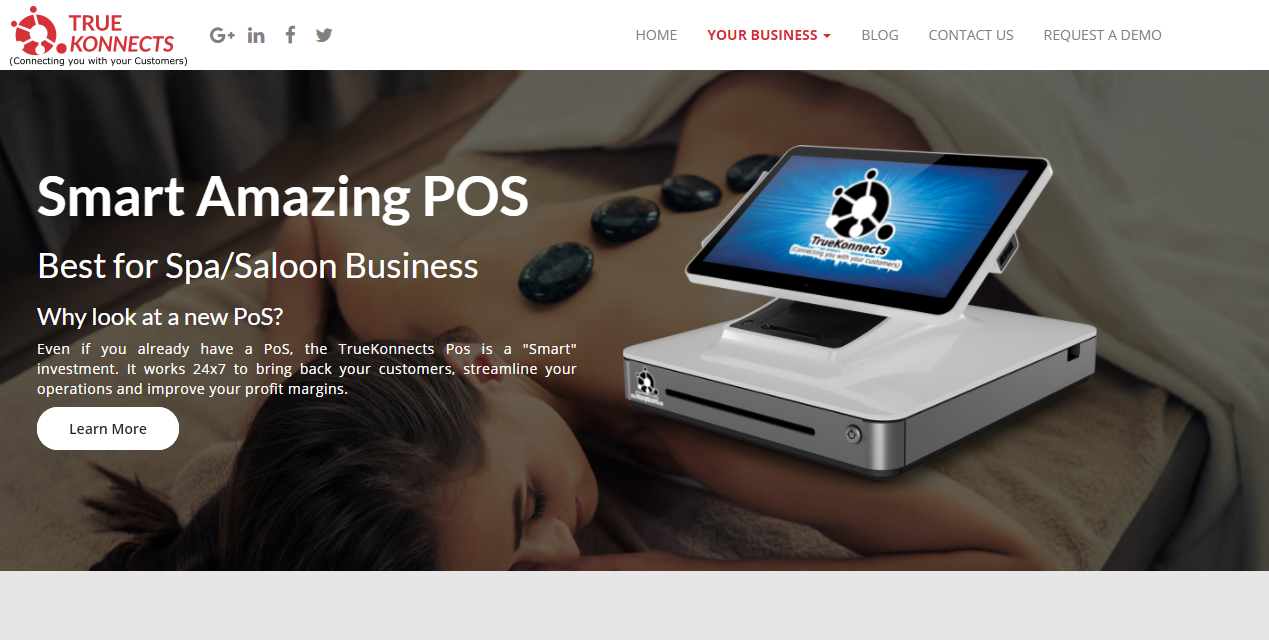 5 Best POS System for Restaurant in NJ
Make Online Booking Easier With These Amazing Salon Based Platforms
Read how your Restaurant POS System can increase sales by 50%. It's time to upgrade the way of restaurant payments, online order, table reservation and more. For a Free Demo, call us at +1 (877) 407-9321
Make Online Booking Easier With These Amazing Salon Based Platforms. TrueKonnects-truekonnects.com, MindBody – Mindbodyonline.com, Booker – Booker.com, Salon Iris – SalonIris.com, GenBook – GenBook.com.
Deepak
TrueKonnects
https://www.truekonnects.com/img/logo.png