5 Best POS System for Restaurant in New Jersey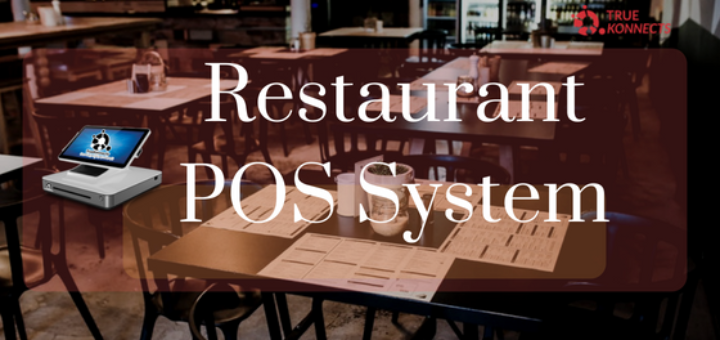 When you plan to open a restaurant, cafe or bar, at first you need chefs who can prepare you some tasty food which you will offer to clients and next things you need a point-of-sale system to accept credit and debit payments. Yes, if you have a restaurant then you should offer online food delivery option and that requires a best pos system for a restaurant that can easily accept payments.
A simple POS system for restaurant track inventory; text and email certificates; examine consumer and sales data; do inventory; and help maintain employees, among other skills. In a market where there are multiple point-of-sale providers for restaurants, it can be hard to choose the best option for your business. In this post, we have curated the best POS systems for restaurant depending on a restaurant's particular needs.
For Powerful Restaurants: TrueKonnects
Ensures full smart website
Smart mobile app
Table reservation and appointments
Customer relationship managementTruekonnects founded in the year 2017 offers all the services at flat rate subscription. They allow you to connect to all services of the restaurant with the help of powerful restaurant management system. You can create a powerful smart website with their complete cloud-based solutions.
For full-service restaurants: Breadcrumb
Best for full-service restaurants
E Personalized onboarding
Dedicated Success Manager
Professional on-site installation
Breadcrub founded in 2011 and acquired by Upserve in 2016. They offer an iPad point-of-sale system designed for all types of restaurants. Their features allow the restaurants to create table maps easily and update the menu items in real time and monitor sales through a mobile app.
For restaurants that require simplicity: ShopKeep
Best for quick-service restaurants or cafes
Maximize your profits with data
Save hours on your inventory
ShopKeep, founded in the year 2008, is a cloud-based POS system designed especially for restaurants and retailers to ease the payment process of the customer and increase their sales. The easy-to-learn app has many different features that let the business owners customize menus, track inventory, manage employees, market to customers and analyze data.
For new restaurants: Square
Best for quick-service restaurants or cafes
Receipt and tipping options
Open tickets and split tender
Manage inventory in real time Square was founded in 2009 and from the time it has become one of the most popular POS system providers in the market. It works with on mobile pretty well and easily integrates into Android and iOS software. They offer some additional features to support businesses as they grow. With simple cash register system and easy to purchase additional hardware, it can easily customize setup.
For restaurants more satisfied with Microsoft: Dinerware
Best for full-service restaurants
Independent dealers
Table management
Sales reporting
Dinerware is a Microsoft-based point-of-sale system founded in 2000 and then was purchased by Heartland Payment Systems in the year 2015. It has many different features for the website include menu maintenance, table management, and sales reporting. It also offers a mobile and tablet point-of-sale option too, specially designed for restaurants that take food trucks and tableside ordering.